Architecture in Moldova, interior design of apartments and restaurants projects in Chisinau.
Irina Grechiuhina
DIRECTOR AND CHIEF ARCHITECT
Director and chief architect of the studio "ZEN DESIGN". Education: 2000-2006 – studying at the Technical University of Moldova (TUM), Urbanism and Architecture Department, major in Architecture
Irina Greciuhina
Director and chief architect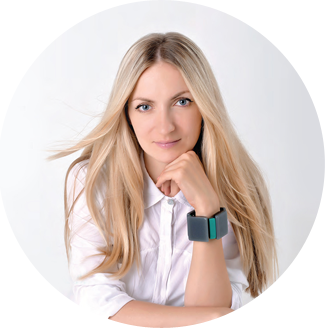 creative art group
Alina Moroz
Architect
Main specialist in
architecture and design
. She has wide experience and theoretical and practical knowledge in constructions and repair works. Alina Moroz and Irina Greciuhina became creative partners since they were students. While at university, they both worked at an architecture firm in Moscow. In 2006, they presented their graduation papers at the Technical University from Chisinau.
Bilinschii Vasilii
Architect
Architect, Head of the Department of
Architecture and Design
of Public Spaces since 01.04.16
Finished the Technical University of Moldova on June 23, 2012
Bulat Alexandra
Architect
She was accepted to the post of architect since 02.05.17
Finished the Technical University of Moldova on June 23, 2016
Capanji Ecaterina
Architect
Architect - Chief of
Design and Architecture
since 01.12.16
Finished the Technical University of Moldova on June 23, 2011
Tcaci Iulia
Architect
She was accepted to the post of architect since 01.03.17 
Finished the Slavone University on June 24, 2016
Doroftei Doina
Architect
She was accepted to the post of architect since 02.05.17
Finished the Technical University of Moldova on June 19, 2015